Harvest Ministries is a non-profit, charitable organization that distributes supplemental food to families in Lower Bucks County, PA who are in need.to those who have difficulty purchasing enough food to avoid hunger.

We are an accredited pantry with the Bucks County Opportunity Council and also distribute senior food boxes to eligible seniors through Philabundance, We also depend heavily on our great local donors for additional food & supplies

Any Bucks County resident with a picture ID is eligible for food assistance. If you are eligible you can receive food once a month.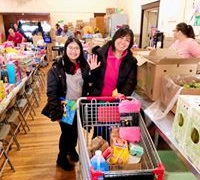 HOURS OF OPERATION
Weekly on
Thursday, and Friday
9 AM – 12 PM, and
2nd Wednesday of the month 5 pm – 7 pm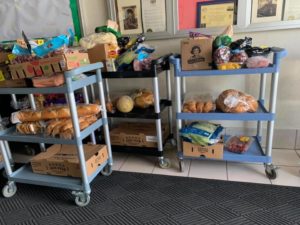 We have a Fresh Produce Program!

Any pantry patron is eligible to join us weekly for our Produce Program-we are open every Tuesday 3 pm – 5:30 pm for Bucks residents

only

and Friday 10 am – 1 pm

all

are welcome to get some delicious fresh produce. Be sure to bring your own bags to load up with some goodies!

Our programs are 100% volunteer operations and they are always looking for help. If you are interested in volunteering please call our church office at (215) 639-5644